What does the PTA do?
We want to help supply our students and teachers with the educational tools they need for the best education possible. The money raised by the PTA directly impacts our children. These funds provide staff salaries, interventionists, and other essential programs NOT funded by the school district.100% of your donation goes directly to the school.
HOW does the PTA do it?
The Belle Hall PTA has an operating budget of $134,000 per year. We raise these funds through in-house fundraisers: The Color Blast Fun Run, Friends Of BHE, and the Spring Online Auction - which bring in approximately $100,000. We also have a Business Sponsor program and conduct smaller fundraising campaigns throughout the year. Donations are tax deductible and go directly to the school.
We provide funding and support for many programs, such as:
● Technology Education and Equipment, including our computer lab teacher position
● Online Accelerated Reader Tests and Library Books
● Teacher Supplies and Grants for Grade-Level Supplies
● Grade Level Interventionists and Front Desk Staffing
● Guidance Counselor Supplies for Belle Hall Bucks Store
● Principal Fund for Teacher Rewards & Teacher of the Year Award
● Staff Appreciation Events
● End of Year Carnival and much, much more!
QUESTIONS ABOUT HOW THE PTA BOARD AND COMMITTEES ARE SET-UP? Click below.
Would you like to view the 2018-19 PTA Budget? Click below.
QUESTIONS ABOUT THE PROPOSED BY-LAW CHANGES? Click Below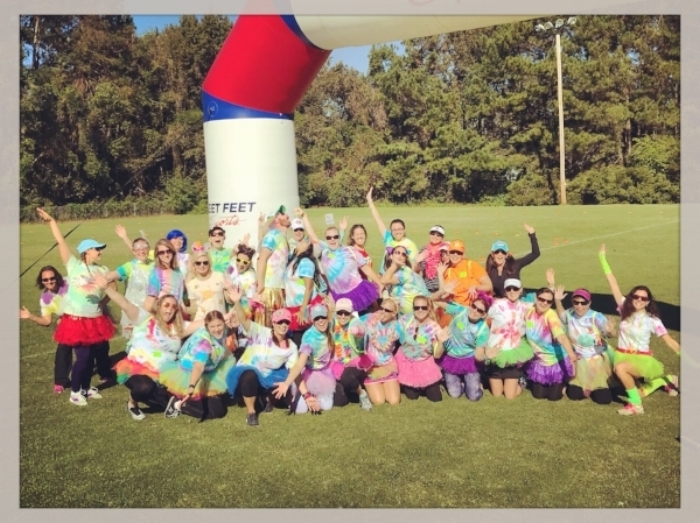 2019-20 PTA Board
President: Caroline Parnell
President-Elect: Emily Andersen
Past-President: Nikki Elliott
Treasurer: Lantie Slenzak
VP Membership: Meredith White
VP Marketing: Leigh Brunet
Clancie Barley
Sarah Sellars
Sallie Vallini
Kitty Ziober
Committees
Uniforms: Sarah Sellars
Marketing: Leigh Brunet & Clancie Barley
Spirit Nights: Jocelyn Hurley
Business Sponsors: Shannon and Bobby Houck
Box Tops: Sallie Vallini & Kristin White
Color Blast Run: Kitty Ziober & Sally Vallini
Online Silent Auction: Kara Pressley
Staff Appreciation Committee: Meredith Jenkinson
Yearbook: Emily Andersen
Belle Hall Bash: Tiffany Senden, Rebecca Beyer & JoAnn Scott
Green Team: Kim Boone & Kitty Ziober
Volunteers/Room Moms: Amanda Massie
School Cards: Kara Pressley
School Supplies: Kyra Tucker & Amanda Massie
Beautification: Kara Pressley & Nancy Leineweber
Crustaceans for Education: Kara Pressley & Meredith White
We can be reached at bheptamtp@gmail.com